Raising the pH in well water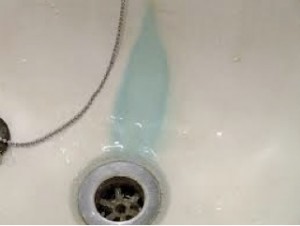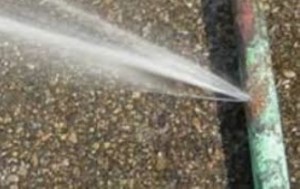 Have you ever noticed blue or green staining on sinks, filters, toilets or other places your water touches? Do you have copper plumbing in your home? If the answer is yes to both of these questions, you likely have low pH water. Low pH water is very common in many parts of the country and is usually a clear indication of acidic water (a pH lower than 7) reacting with the copper producing corrosive staining. It is essentially "Melting" the copper into the water and should be corrected immediately. Failure to do so will almost certainly end with pinhole leaks springing up on your pipes eventually.
Obviously you would not want to drink this water. pH values below 6.5 are below the EPA safe drinking water standard and we don't think you should drink water below 7.0. Water with pH below 7.0, which is considered neutral, can still leach metal from pipes, fixtures and connections into the water. Houses with copper pipes installed before 1987 are also very likely to have lead solder holding the pipes together, which is another reason not to drink the water. When filtering iron or metallic tastes out of your home drinking water you also should have a pH of at least 7.5 or higher to achieve the best results.  If it is corroding copper piping, just imagine what it could do to your body.  There many ways to raise the pH of your drinking water. One is by using a Chemical Injection System to inject Soda Ash into low pH water. That is usually the cheapest method and works well on mildly acidic water. Another way to raise the pH of your household water is by using a Backwashing Acid Neutralizing System which uses crushed limestone to increase the pH in water. The difference in application depends on the pH reading of the water and several other factors.  Please feel free to contact a friendly expert at budgetwater.com by calling 1-800-684-0979. They are not allowed to ask you to buy anything and will just answer your questions and give you friendly helpful advice. Call them now.
https://waterfiltersofamerica.com/acid-neutralizers/
Click the above link to go to our page for equipment to correct pH