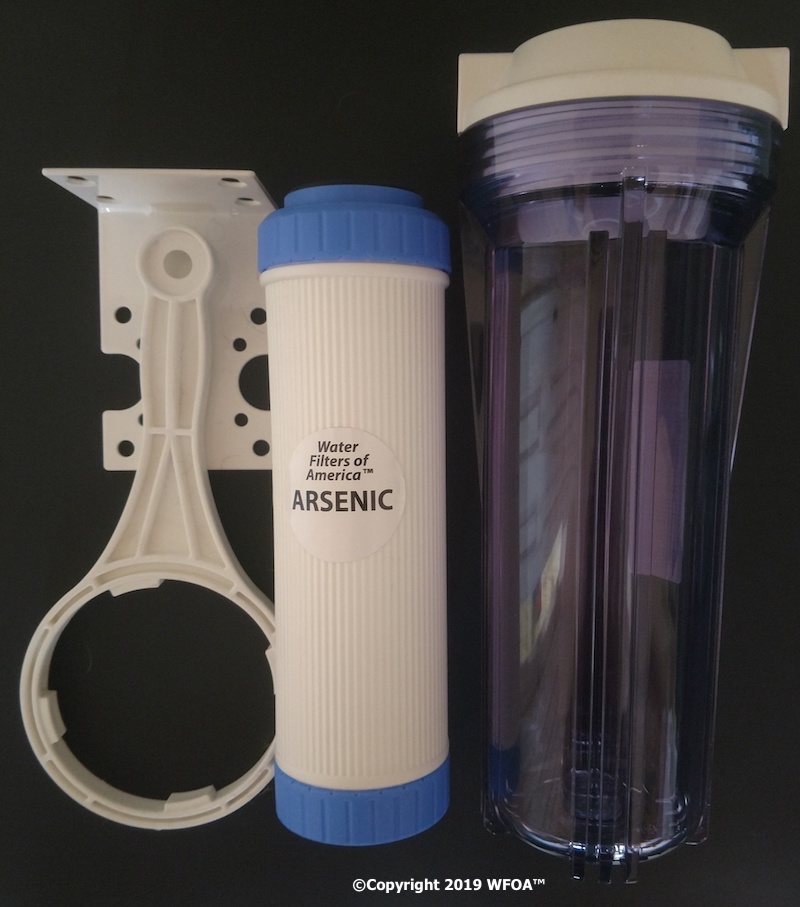 How do I remove arsenic from my water?
Test the water to see how much arsenic you have. If you are on a private well, it is also good to know what the pH, hardness and iron readings are. As well as any other information you can gather about your water quality. The more you information that you know, the better the result will be.
Determine what the water source is. Such as are you on a private well, or some type of municipal public water supply, spring water, lake water etc?
Determine if you prefer to filter arsenic from just your drinking water, or remove the arsenic form water from the whole house or building?
Contact a knowledgable Arsenic removal expert to determine which is the correct filter.
Removing Arsenic from drinking water can be done at the Point of Use (POU). Or it can be done at the Point of Entry. POU is where a filter is placed at the drinking water tap area. POE is where the filter is place for the whole house or building.
You can remove Arsenic from your dinking water (POU) for as little as $55. You can remove it from the whole house for as little as $100 for small amounts of Arsenic in your water. And for heavy amounts of Arsenic, whole house filters start around $500.. For more information, click on the link below:
We have every type of arsenic filter you can imagine. And if we don't have it . We will make it.