Water Filtration System Installation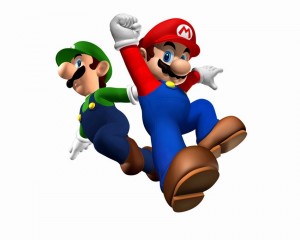 When speaking with potential customers, we often get the question, "Who's going to install or service my water filtration system if I purchase from Water Filters of America®?"
"95% of our customers install our water filtration systems on their own or with the help of a handy friend…"
We have lifetime technical support, which means you will never need an in-home service call. We also have a 5 year blanket warranty on all parts, moving, non-moving, and electrical. When you place an order for a water filtration system with us a few things will happen:
You will receive a email confirmation of the order which will  state what equipment was ordered, where it's being billed and the shipping address.
You will get another email that has your tracking number and link to our private customer installation website.
You will receive a custom username and password to the installation site which has helpful pictures, videos and detailed "How To" instructions.
You will then be eligible for our one on one expert technical support 7 days a week, even on holidays!
If you decide to have someone else install your water filtration system you'll most likely want to look at the private website and get the prep work done. Prep work includes loading up the tank with media. My 9 year old daughter helped me do this part and thought it was the pretty cool! If you decide to call a local plumber or handyman, they will see something they do everyday, an inline, outline and drain line installation. Looking at the site and just doing the prep work usually saves customers around $100 on installation costs (if they decide to use outside help).
Finding someone to install in your area should be quite easy. Any handyman or plumber can do it. In fact over 95% of our customers do it themselves or have a handy friend help them. We also have a list of hundreds of plumbers, handymen and installers all over the country who install as well. Even in fairly remote areas one of our techs will call other customers in your area to find out who they used for installation. We are amazed at how many of our customers help other new customers install as well. We have never had a customer that was unable to get someone to help them install.
We think it's amazing when people tell us, "But, <insert big name company here> told us that they'd install the unit and also service the unit" We hope so, especially at the ridiculous price you'll be paying for their softener! "$2500? But I get installation and lifetime service." If you bought the same unit from us, it would cost less than $600 delivered to your door. You would have saved over $1900 and your only looking at a few hours of installation, you would still come out $1500 ahead of the game 99% of the time, not to mention the $2500 price used above is low compared to what many of these in-home companies quote these days. And the lifetime service they mention? Yes, they'll come out, but do you really think the labor is free?
Our water conditioners and water filtration systems are top of the line quality and you'll get as many, if not more years of service out of ours. Think about it, let's pretend the units worked awesome for 10 years and suddenly kick the bucket, you could actually buy 4 of our conditioners and store them (40 years total) for the price quoted on ONE unit and we used a low quoted number. We hear numbers in the range of 5k to 7k all day, simply amazing.
Please feel free to give us a quick call at 1-800-684-0979 if you would like to discuss your situation. And don't worry, our expert techs will not ask you to buy anything. They just answer your questions and give you great advice!
-Water Filtration Wizard